Squealllls !!!! This is my 1st time in being a part of blog tour and I am pretty excited . Haha , that's the understatement of the year . Well I hope you would be soon enjoying this !!
Blurb
( Facebook Conversation )
Fab Fane Fannigan:
Are you saying you live at GOTHEL MANSION???
RG:
My mother calls it Gothel Manor, so maybe that's different?
Fab Fane Flannigan:
No, Rapunzel, there's only one that I know of. It has to be the same. So you live in the tower?
RG:
Uh, the tower? I don't know. Is it a tower?
Fab Fane Flannigan:
Yes, it is. I know where it is. Rapunzel, promise me one thing.
RG:
Okay.
Fab Fane Flannigan
: Don't Google your house.  
Rapunzel is not your average teenager.

For one thing, she has a serious illness that keeps her inside the mysterious Gothel Mansion. And for another, her hair is 15 feet long. Not to mention that she's also the key to ultimately saving the world from certain destruction. But then she meets a boy named Fane, who changes all she has ever known, and she decides to risk everything familiar to find out who she really is.

Filled with romance, adventure, and mystery, Rapunzel Untangled is one story you won't want to put down. Discover the true meaning of love and friendship in this modern twist to the classic fairytale .


Buy Now at : Amazon and / or Barnes & Nobles !
A Penny for My Thoughts :
I have never before ever read a modrenized version of fairy tale though I have of classics . Thus excluding all preliminary thoughts ,I started reading the book and was so engrossed by fourth lesson ,that it surpassed me that I had any homework left . So leaving it in middle for a couple of hours to finish my assignments I was up till 3 am reading it . It was my instant favorite and became one of the coolest books ever with twists and turns of all thriller and mystery elements and then uber-cute romance between Fane and Rapunzel .
First time when Fane comes to Rapunzel's house to meet her

!!
And then when Fane asks her to go out with him on Halloween party

& she has the best time in her life !
Finally the 1st kiss

~~~

Just a kiss by Lady Antebellum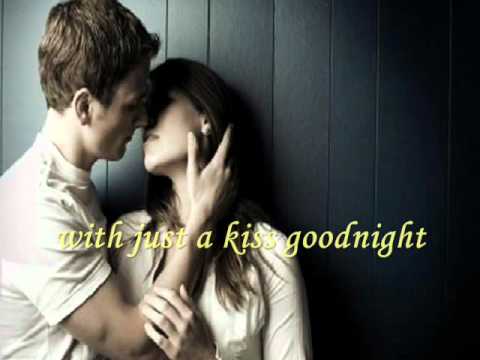 My Ratings : 5 Roads !!
Recommended : To anyone who needs a

refreshing tale

where

Disney-land's

innocencent and lovely

protagonists

meets FBI's callous and

frenzied

sociopaths suspects
.
Cindy C Bennett was born and raised in beautiful Salt Lake City, growing up in the shadows of the majestic Rocky Mountains. She and her husband - who happens to be her high-school sweetheart - raised two sons and two daughters. She's now blessed with two daughters-in-law as well. She developed a love of writing in high school when a teacher introduced her to the joys of escaping reality for ten minutes each day in writing.
When she's not writing, reading, or answering emails (notice there's no mention of cleaning, cooking, or anything remotely domestic), she can often be found riding her Harley through the beautiful canyons near her home. (Yes, she rides a Harley.)
Here's my interview with Cindy and scroll down for Giveaway !!
Akansha :
What sparked the idea for the novel ?Was it one particular event that sparked the idea or was it something else entirely?
Cindy :
I'd been asked by my publisher to write a fairytale retelling of the fairytale of my choice. I immediately knew I wanted to do Rapunzel since it's one of my all-time favorite fairytales. Once I had it in mind to do a modern retelling I began thinking about the story. In every incarnation it begins with Gothel either kidnapping, or negotiating with Rapunzel's mother to be given the baby for something as simple as rampion (a type of vegetable from the garden). So for me that meant there had to be something very wrong with Gothel who wanted to lock this child up in a tower and keep her from the world. Placing it modern day I had to come up with both a reason for Rapunzel to willingly stay in the tower and a way for her to meet her "prince". Once I'd figured out those three major plot points, I had the story.
Akansha :
If you could be a character in your book, who would you be? If you could be a character in ANY book who would you be?
Cindy :
I'd probably want to be Rapunzel just so I could date Fane. I think all authors fall a little bit in love with their heroes. If I could be anyone from any book, I'd want to be Hermione because that chick has magic up her sleeve to spare!
Akansha :
If you had to pick your favorite scene from 'Rapunzel Untangled '?
Cindy :
The scene where Rapunzel and Fane meet face-to-face for the first time is my favorite. Rapunzel's never been so close to a person outside of Gothel, and Fane has his feet knocked out from under him a bit by her. I like the intensity between them in this scene.
Akansha :
Which two things do you think readers would be amazed to know about you ?
Cindy :
1. That I'm a huge superhero geek. Superman is my favorite, but I also love Hulk, Iron Man,Thor, Captain America, Hawkeye (basically all of the Avengers) and Spiderman is pretty awesome, too. I'm totally fan-gurl when new Marvel or DC movies come out about superheroes.
2. I'm terrified of spiders. Not in your usual eww-there's-a-spider way, but in the I-don't-care-if-it's-dead-I'm-not-picking-it-up way. Want to drive me literally insane? Put me in a room of spiders. I can't even watch scenes with spiders (closed my eyes in Spiderman when he got bit) or movies about arachnophobia. Just thinking of it is giving me the creepy-crawlies right now!
Akansha :
Did you have a music playlist while working on Rapunzel Untangled?
Cindy :
No, I didn't. As much as I love music, I'm usually watching TV or a movie while I'm writing rather than listening to music. If music is on I'm too distracted by it. I can't even give you a single song that came into play while I was writing the book.
Akansha :
Which is your favorite fairy-tale of all time -book or movie by Disney ?
Cindy :
Oooh, too tough to pick an absolute fave fairytale so I'll go by Disney movie fairytales. For years my favorite was Cinderella - until the advent of Tangled. I adore Tangled. I suppose that now Tangled and Cinderella are equal because I just can't find it in me to push Cinderella down the list.
Akansha :
Dessert time !!Which one do you go for, ice-cream or cupcakes?
Cindy :
Cupcakes, as long as they're not dry or some funky flavor (like bacon - ugh! Meat should not be on cake!). I like ice cream well enough, but given the choice I'll take a cupcake.
Akansha :
What is /are your favorite quote ?
Cindy :
"Anyone who says they have only one life to live must not know how to read a book." ~~~AuthorUnknown
Akansha :
Do you have any big writing plans for 2013? If so, what are they?
Cindy :
I'm currently finishing the last two stories for my Enchanted Fairytales series of short story retellings of other fairytales. I'm working on a YA sci-fi story with two other authors, Jeffery Moore and Sherry Gammon. I'm also writing a novella for a three-story anthology due out in March. I've begun the sequel to Immortal Mine and hope to finish that in the next six months or so.